Kings ROP (Regional Occupational Program)
Kings ROP provides career preparation and skill upgrade courses to high school students and adults in Kings County. A variety of courses are offered. Courses are open to those 16 years or older who want to develop or improve their occupational skills. High school students should see their high school counselor in order to register for classes. The Business Technology Center and Summer Nurse Assistant Course are open to adults.
Business Technology Center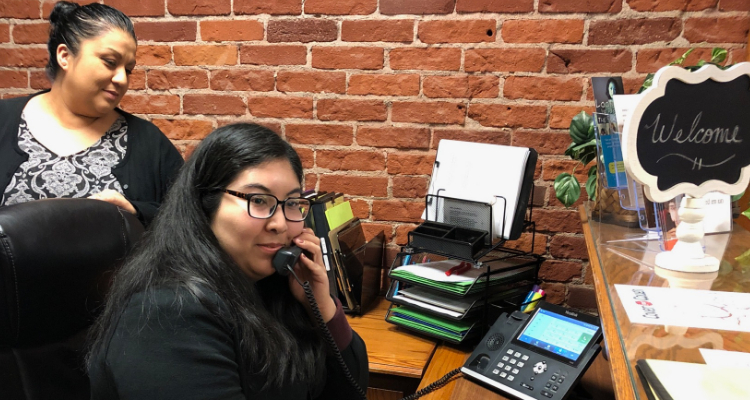 The Business Technology Center offers courses that prepare students for jobs in today's business office. Our BTC students are a variety of ages and backgrounds working together to reach their career goals. This Kings ROP class is held at the Hanford Adult School in Room #21.

Courses Offered:

Business Fast Track (180 hours)

Skills taught: Keyboarding, Beginning Word, Filing, Job Readiness, Phone Handling, Office Procedures, Customer Service.
Cost: $150

Modern Office Occupations (480 hours)

Skills taught: Keyboarding for Speed, Intermediate Word, Written Communication, Oral Communication, Math, English, Receptionist, Spelling, Calculator, Career Preparation.
Cost: $300

Microsoft Word (90 hours)
Microsoft PowerPoint (90 hours)
Microsoft Excel (90 hours)

New students are accepted at orientation sessions held approximately every eight weeks. The Orientation Sessions for the 2019-2020 school year are:

Friday, August 23
Friday, October 25
Friday, January 17
Friday, March 20
(Last day of school: June 5)

If you are interested in registering for classes at the Business Technology Center, or if you have any questions, please contact our office at (559) 589-7026.
Contact Us
Phone:


(559) 589-7026

FAX:

(559) 589-7007

Email:

info.careered@kingscoe.org

Address:

876 East D Street
Lemoore, CA 93245